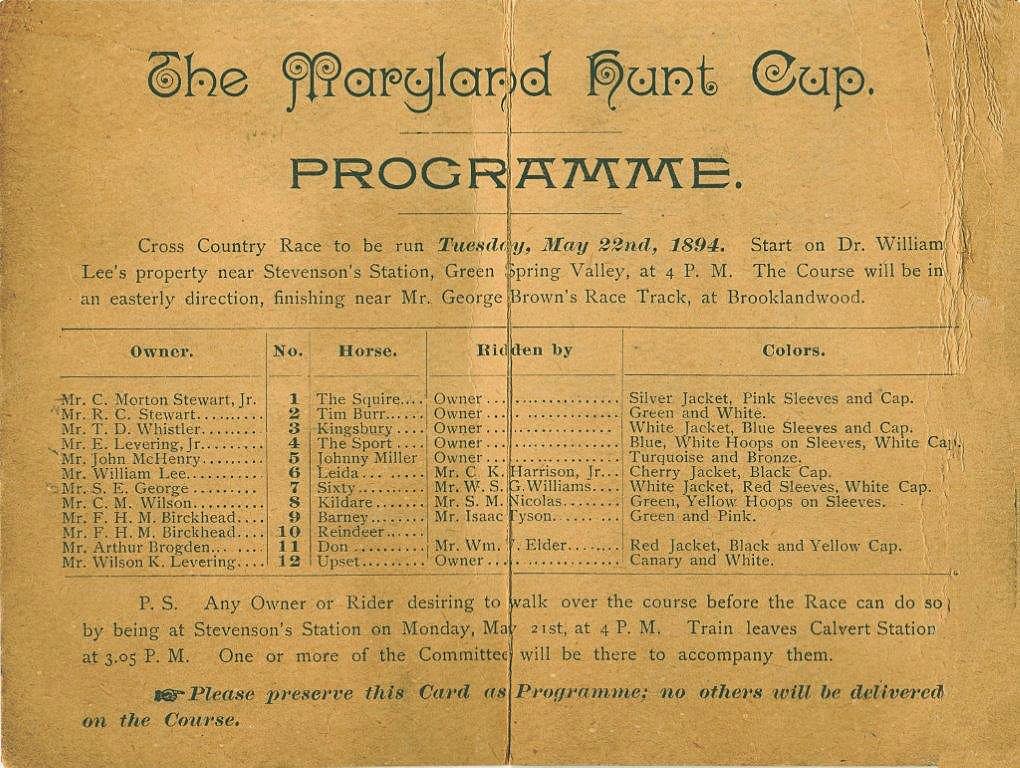 In 1894, the members of the Elkridge Fox Hunting Club challenged the members of Green Spring Valley Hunt Club to a timber race: the first Maryland Hunt Cup. The race organizers wanted the race to be run over natural hunting country; ridden by amateurs; and have no commercial activity.
In 1922, Worthington Valley became the permanent home of the four mile, twenty-two fence racecourse. Since then, the size and spectacle of the race has grown as fans bring their friends and families for an afternoon of tailgating and picnicking on the hillside that overlooks the racecourse. Join the crowd of spectators as they stand on the same place that their grandparents did and watch as the top equine athletes compete for the Maryland Hunt Cup.
If you are interested in learning more about the Maryland Hunt Cup, visit the Books and Video page to purchase a history of this great race.