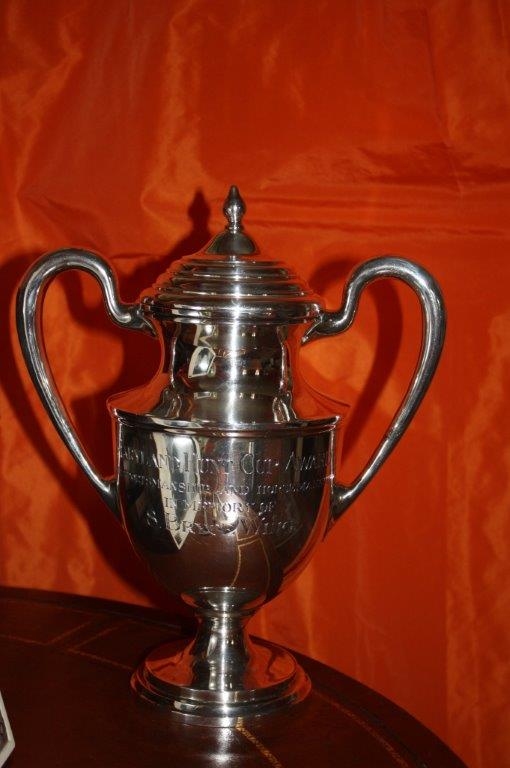 Mr. S. Bryce Wing was a member of the Maryland Hunt Cup Association from 1939 until his death at age 85 in 1975. He was Secretary of the Hunt Cup from 1956 to 1966 and also President of the National Steeplechase and Hunt Association from 1948 to 1964. Mr. Wing was member of The Jockey Club and a Master of Foxhounds at Elkridge-Harford. Mr. Wing was respected by all, and his love of horses and horse people was lifelong.
After his death in 1975, the Maryland Hunt Cup Committee decided to honor Mr. Wing with an award to be given to those who have made an outstanding contribution to Maryland Timber racing. It can be given in honor of a specific racing season or a lifetime of service. Significantly, the award is not given each year, but only when the Committee feels it is genuinely deserved.
As you would expect, the list of recipients is a "who's who" of Maryland Timber racing.
2019 Presentation to Mr and Mrs. Michael D Hankin – press release
2017 Presentation to Joe Davies – press release
2016 Presentation to Sam Slater – press release
2015 Presentation to Margaret Howard Worrall – press release
2014 Presentation to Douglas Lees – press release

List of previous recipients of the S. Bryce Wing Award